Meet some of our partners and discover what their sponsorship means to them. We hope their words will encourage and inspire you today.
Continual enhancement of our existing multimodal system ranks high on the list of Boulder County's goals. An excellent multi-modal system is safe, efficient and convenient for people who walk, bicycle and take transit throughout the county. A multimodal system gives everyone transportation choices. Boulder County supports Walk and Bike Month to celebrate transportation options and to encourage those new to biking and walking for mobility to see all the benefits of these modes.

---
In 2018, Google announced that we had reached our goal of having 100% renewable energy for our global operations — including both our data centers and offices. Supporting Walk and Bike Month, and reducing the number of cars on our roads, is an extension of this commitment that sits at the heart of our company culture and the Boulder community. It helps both us and our users reduce our impact on the environment while at the same time increasing the quality of life in our communities.

---
At PEARL iZUMi, we're focused on supporting advocacy programs that lead to more riders and more places to ride. We believe that the best way to grow cycling is by building community, supporting programs to help new riders, and improving infrastructure. We are proud to partner with Community Cycles for Walk & Bike to Work Month⁠ and excited to see where cycling will take us in the future.
Walking and cycling bring economic, environmental, health, and social benefits to communities globally, but remain grossly underfunded. Thus, Boulder Clean is proud to partner with Community Cycles for Boulder's Walk + Bike to Work Month. The bike to work movement aligns with Boulder Clean's core values as we have long been committed to "green" efforts, relying on the power of plant-based ingredients. We support Community Cycles' mission and the advancement of pedestrian and bicycle culture across the state of Colorado.

---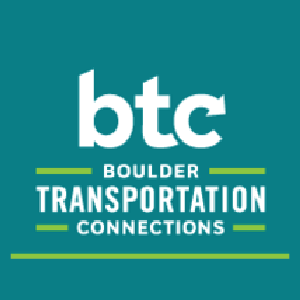 Walk and Bike Month not only gets people on bikes and walking, it is a signature summer event in Boulder. The incredible Bike to Work Day breakfasts are a great thank you to regular riders. Why not walk and ride on over 300 miles of dedicated bikeways? It's a great opportunity to pause and take stock of your day as well as to enjoy your surroundings. For those with any questions on their transportation options, we are here to help!

---
Twitter is what's happening in the world and what people are talking about right now. Walk and Bike Month is happening! It's essential to our culture that we participate in things that have an extraordinary impact on the community and the world which is why we are proud supporters of Walk and Bike Month! We encourage everyone to walk or bike their commute and share the experience on Twitter with #BTWD2022 and #BikeToWorkDay!

---
Alpine Bank is proud to partner with an organization such as Community Cycles for Boulder's Walk + Bike to Work Month. The bike to work movement aligns well with Alpine Bank's core values and the mission of its Green Team. Alpine Bank supports Community Cycles' mission and the advancement of pedestrian and bicycle culture across the state of Colorado.

---
Walk and Bike Month offers great support and motivation to leave your car at home and commute in a more Earth-friendly way. With an active and environmentally conscious community and a love for our spectacular Colorado outdoors, for over 10 years Xilinx has been a proud of sponsor Walk and Bike Month! May the wind be always at your back!

---
We believe time outside is a fundamental right and necessary to a balanced and healthy life. Walk and Bike Month is a celebration of finding the time to get outside each and every day and REI is a proud partner of this classic Boulder event!

---
KGNU is proud to partner with Community Cycles and GO Boulder for Walk and Bike Month. As Boulder's community radio station, we love promoting the benefits of an active lifestyle, share our work with more people, and invite them to be part of our community radio station.

---
Conscience Bay Company believes in supporting alternative modes of transportation as a way to reduce our reliance on fossil fuels. We are proud of Community Cycles work supporting bicycle transportation and Bike To Work Day.

---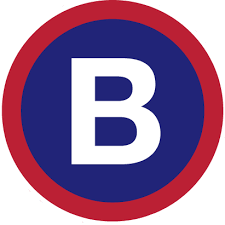 We support Walk & Bike Month because we care about making biking accessible to everyone. While most of our riders own their own bikes, B-cycle allows them to bike more often, in circumstances that they otherwise wouldn't be able to—like take one way trips on a bike, or connect to public transit. We're also excited to provide an easy entry point back into cycling for those who want to hop back on a bike after a long period of inactivity, but may not want to commit to buying or maintaining a bike.

---
The vision of Rapha is to make cycling the most popular sport in the world. We are beyond excited to partner with Community Cycles for Walk & Bike to Work Month. The goals of Rapha and CC align to create a more inclusive and approachable way to get people on bikes, and that starts right here in our own community. We can't wait to see where this partnership takes us in the future of cycling!

---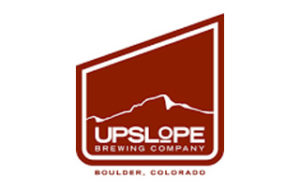 As Boulder continues to grow, it just makes sense that those that can, utilize the bike commuting infrastructure that we are so fortunate to have here. Community Cycles helps give all of our community access to a bike so that more people can participate. Plus, we're convinced that the more we're outside breathing fresh air and moving our bodies, the better we'll all be at being better citizens to each other and as a community. We're excited to be part of this year's Bike to Work Day events AND the Bike-home Happy Hour! 

---